Article
Daniel Charny Fixperts presets FixHub at BIG2014

Fixperts is a social project that was conceived by James Carrigan and Daniel Charny, who wanted to encourage and support people to solve everyday problems through design. Fixperts gives individuals the insight and confidence to find solutions for themselves and others. We believe fixing is the future, a design process that drives innovation, encouraging creativity and resourcefulness.
As a growing international network of people, Fixperts is passionate about collaboration and the sharing of knowledge to inspire new fixes. We have begun to prototype a special space where this can happen, called a FixHub. Pop-up, mobile and adaptable in form, the FixHub aims to make connections to local communities – which will hopefully lead to a lasting presence in Manchester and the North.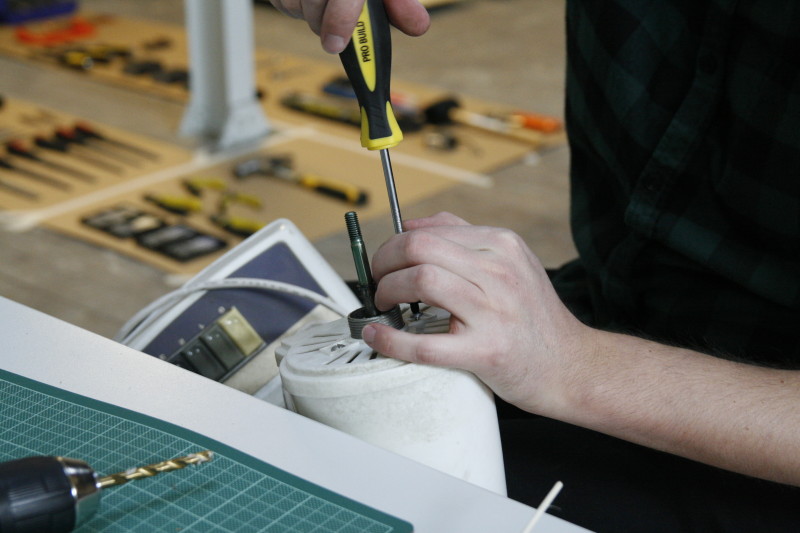 Our vision of a FixHub consists of a gallery, fixshop and library. The gallery will introduce current Fixperts and showcase successful stories of previous fixes, illustrated by inspirational examples. The fixshop will enable visitors to make their own intelligent and low-cost fixes, providing tools and support. Visitors are welcome to stay and read in the library, which will play FixFilms that have documented various FixStories, and contain books and materials to assist new Fixperts.
Encouraging collaboration and knowledge exchange, the FixHub will show how simple solutions to common problems can produce powerful results. Using new technologies and tools, the Fixperts will demonstrate how open design can benefit users and communities.
fixperts.org / facebook.com/pages/Fixperts
Helen Cresswell
Fix Ambassador
@HFCresswell @Fixperts
#FixHub #Fixperts #BIG2014